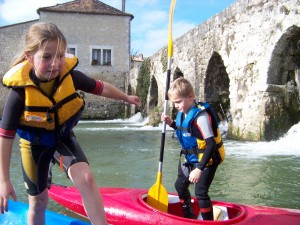 From September to June, the  Canoë-Kayak Club de la Vallée du Dropt offers twice a week, a School of Paddle, open to all.
The only condition is able to swim and immerse !!
Equipped with a brand new building, we welcome all who wish to taste the pleasure of gliding on the water in a nearby sporting nature.
Our paddle School is supervised by professionals and volunteers graduates Patented State.
Hours: Wednesday-15H 17H 14H-16H Saturday
Price License: Youth € 45 / year Adults € 55 / year